Do You Have a Deep Freezer?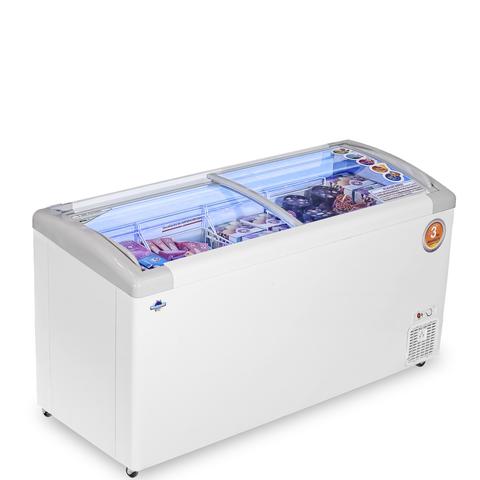 Deep Freezer
My wife and I debated getting a deep freezer for a solid two years. She wanted one because our's was always full, ice blocks of meat spilling out when you opened the door. She also wanted one because she figured buying in bulk and freezing a select few items would be convenient and save money. I didn't want one because of mere simplicity. Guess who won?
No matter how old I get, I still sometimes forget that the woman of the house is always right — though I'm often told the sooner I figure this out, the longer of a life I'll live.
We got the deep freeze just over a year ago, and it has added a little extra convenience. Our freezer compartment in the refrigerator is no longer overflowing, and finding the good things (like tubs of double-churned ice cream) is easier.
Buying and cooking in bulk save me a bundle, in part thanks to lower per unit costs on bulk items, but also because we don't eat out when we have meals ready to go. Freezer cooking helps our family eat well – at home — and spend less.
I'm not a prepper by any means, but I do feel better when I know we've got food in the house. Whether it's illness, a dip in income, or simply I-don't-wanna-go-shopping that might come our way, I'm prepared to have a stash of meals and meal components in the freezer.
Blog Setting Custom Share Content
You may also like