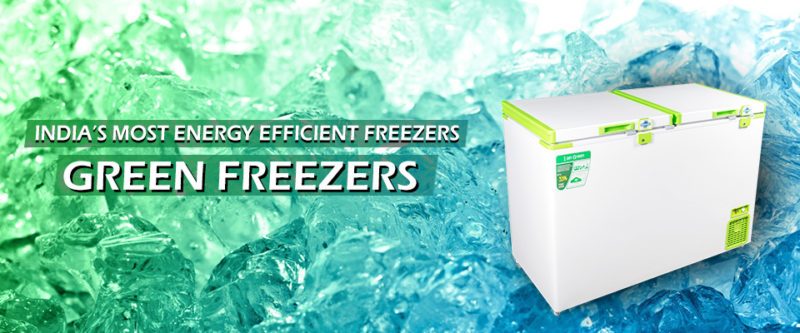 Who We Are?
Rockwell Industries Is Freezer Manufacturers in India
Pioneering a Greener World!
Rockwell Industries Limited was founded in the year 1986 and has steadily grown to become a leader and reputed Freezer Manufacturers in India for commercial refrigeration appliances aimed at supporting the retail chain of our business partners. Rockwell is one of the first company in the country to introduce CFC free products and has the capacity to manufacture High Current based Eco-friendly machines certified by  (TUV), Germany. Rockwell Industries Limited business strategy has always been to lead through aggressive business acumen, stand for fair competition, emphasize on product development by applying latest technology and service, place a premium on our people, and work closely with our business partners. Our manufacturing facilities can produce 400,000+ appliances per year.
PLATINUM RATED GREEN BUILDING
FULFILLING RESPONSIBILITIES AS A CITIZEN OF PLANET
Production Capacity per Day
53% Less Electricity Consumption
Years of Average Product Life
Hours of Stringent Quality Testing